It's time to start preparing for AFT-Oregon's 2017 Annual Convention, which will be held at the Portland Hilton April 21-23, 2017! The theme this year is "Standing together for better communities."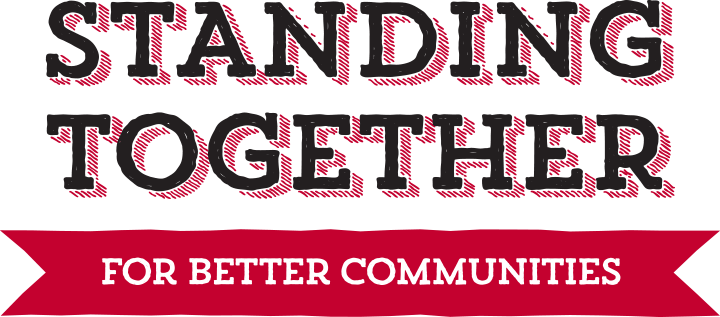 Auction items for the Political Action Fund
Every local is encouraged to donate something to the auction. Here are some examples of items that have been donated in the past (have fun and be creative!):
Gift baskets & gift cards
Electronics
Services
Vacation homes/time shares
Professional handmade items
Drawing will be Saturday night at the convention. All proceeds go to AFT-Oregon's Political Action Fund.
Convention agenda
Find the tentative agenda here.
Creative Crayon Award
Every year at convention, the local with the most creatively decorated table at Saturday night's awards dinner wins bragging rights to the Creative Crayon Award. Remember that your local's amazing, clever, funny, and creative display must not block visibility for other members and guests ...
Credential cards
Previously, we asked delegates and alternates to fill out their own credential cards and get them signed by two local officers to bring to convention.
New this year: AFT-Oregon has printed all delegate and alternate credential cards, and mailed them to local presidents on April 7. If you haven't received yours by April 14, please contact Leah Leach at leahl@aft-oregon.org.
Signatures are no longer required on the credential cards.
Make sure your delegates and alternates receive their credential cards before convention—they must present their cards on check-in.
Hotel & Parking
The deadline for receiving our room block and discount was March 18, but it may still be possible to get rooms. Go to the website for the Portland Hilton.
Parking can be challenging in downtown Portland. Here is a list of nearby spots to park.
Proposed resolutions & amendments
Rules and procedures for the 2017 Convention
Questions?
Contact Leah Leach with any questions at leahl@aft-oregon.org or 971-888-5665.