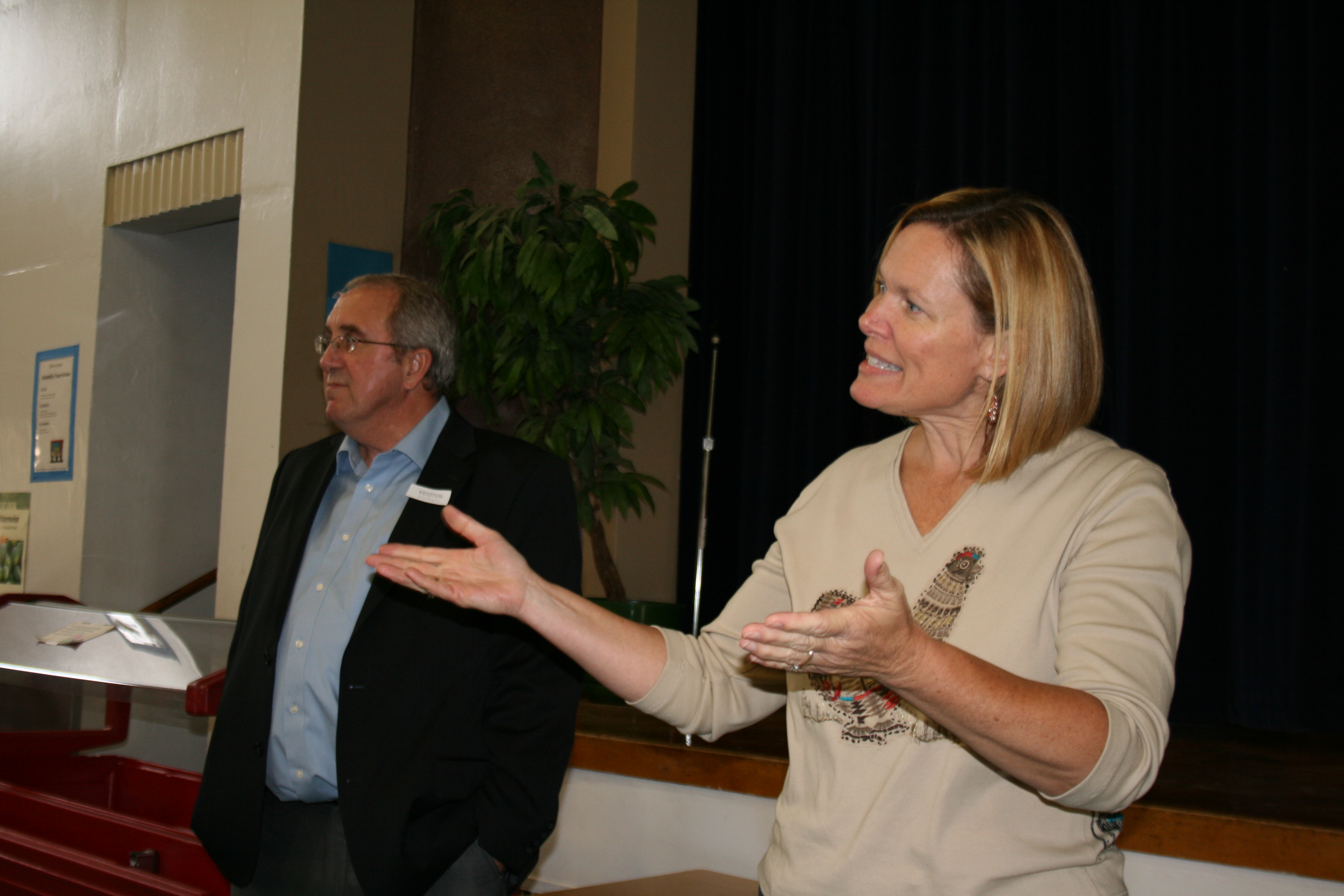 Sitton Elementary School in North Portland is one of 21 schools nationwide to receive a $5,000 AFL-CIO Adopt-A-School grant. During a presentation to the school, Diane Newton-Prior, one of the Local 111 (PFSP) members who work at the school, expressed her gratitude to the AFL-CIO on behalf of classified staff and teachers.
"We are very honored and will put the money to good use," said Newton-Prior, who is a library assistant at the school. "At a low income school, every penny counts, and there are many ways we can use the grant."
AFL-CIO Adopt-a-School grant program is designed to provide resources necessary to develop curriculum which highlights the connection between workers' rights and civil rights. Belinda Reagan, Local 111 (PFSP) praised the AFL-CIO program.
"It's important that students learn the vital role that working people and civil rights activists played throughout history. We commend the AFL-CIO for giving resources to ensure that message is reflected in our schools' curriculum."
Bob Tackett, executive secretary-treasurer of the Northwest Oregon Labor Council congratulated the school and presented the check to Principal Joseph La Fountaine, during a student assembly. The over 300 students, from kindergarteners to fifth graders cheered when Principal La Fountaine announced that the money would be used mostly to fund educational field trips.
In a statement after the presentation, La Fountaine said, "Field trips are an important learning opportunity for these kids," he said. "Many have never been outside their neighborhood, so to visit historical and educational sites around the state will be a whole new experience."
Sitton Elementary and Clackamas County Children's Commission Head Start in Milwaukie were two of 21 schools to receive the grants nationwide. This year, the one-time grants were given to mark the 50th anniversary of Martin Luther King, Jr.'s March on Washington for jobs and freedom.
Link to photos. http://www.flickr.com/photos/95521377@N03/sets/72157635917054815/