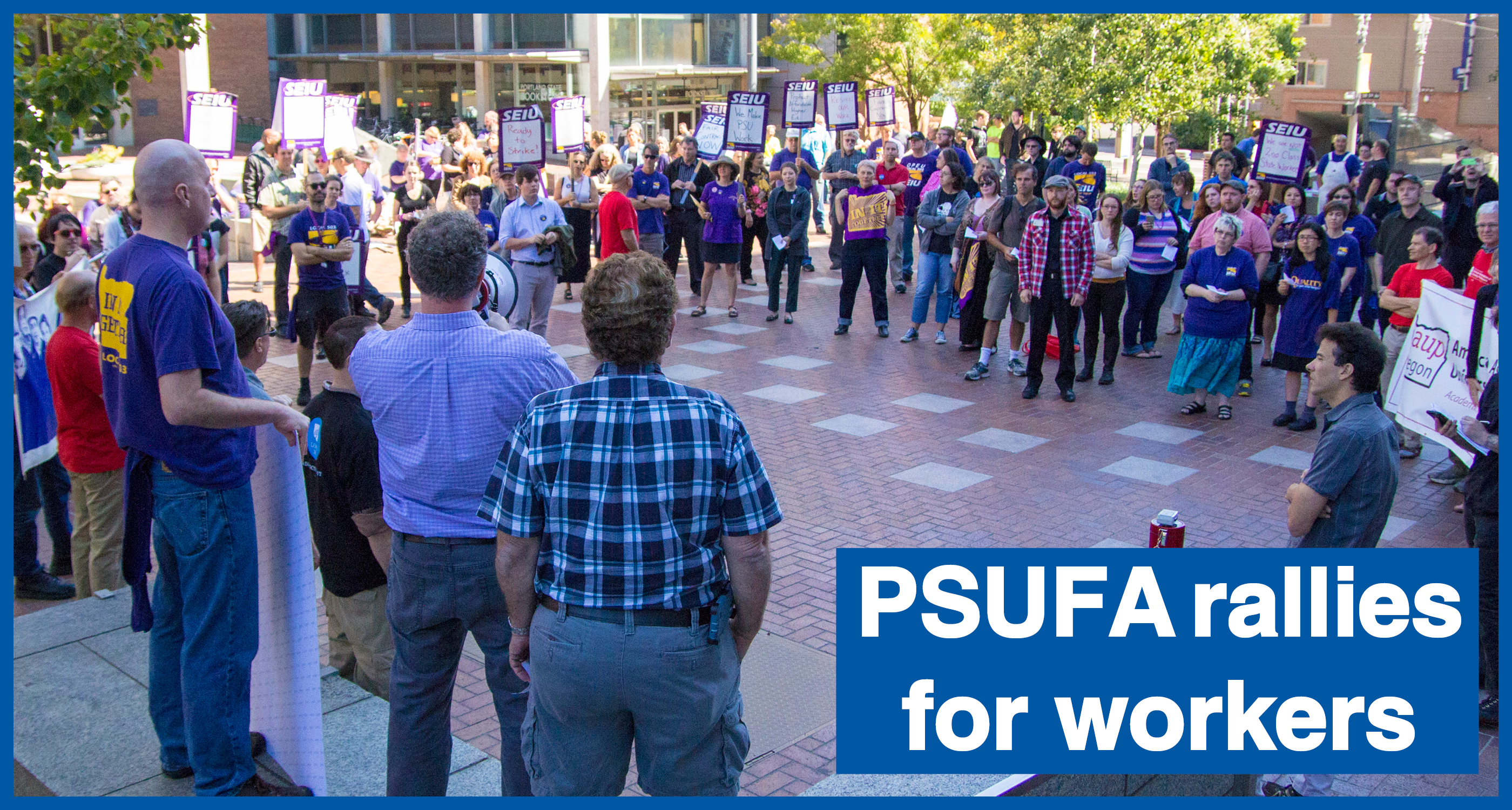 Workers at Portland State University rally to demand a fair contract Sept. 9. Photo by Justin Buchanan
When workers stand together they can collectively raise their voices and fight back. Workers don't need to be in the same classification or even union to support each other.
The workers of AFT-Oregon's Portland State University Faculty Association local 3571 joined together with PSU classified workers from SEIU 503 Sept. 9 to call for the university to provide its workers with fair contracts.
"I think it's super important to work with SEIU to specifically support the workers at PSU," PSUFA adjunct professor Anna Gray said. "Whatever wins they get will be helpful to us, and all workers."
PSUFA and SEIU 503 members are currently bargaining and fighting for a fair contract. This comes on the heels of PSU workers rallying in Salem testifying before lawmakers to encourage them to fully fund education in Oregon. Despite PSU's worker's successful efforts to support their universities, PSU has not been providing their workers with contracts that show them respect.
 "I thought I would lend my support because we all need to support each other in these battles," adjunct professor Kristee Emens-Hesslink said. "If we don't have a voice, it's never going to get better. It's important that we all work together in academia to show our voices."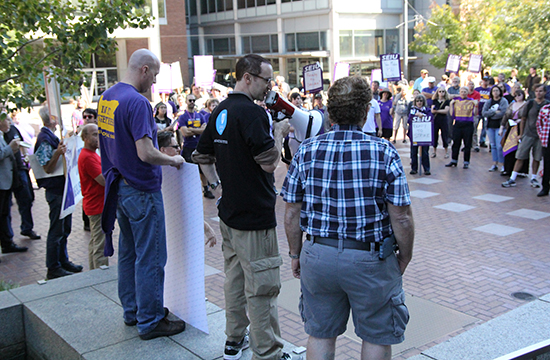 PSUFA President Kelly Cowen (center, black shirt) tells Portland State University and SEIU 503 members that he and the rest of PSUFA support their fight, and how he believes the university must provide all of its workers with a fair contract. Photo by Justin Buchanan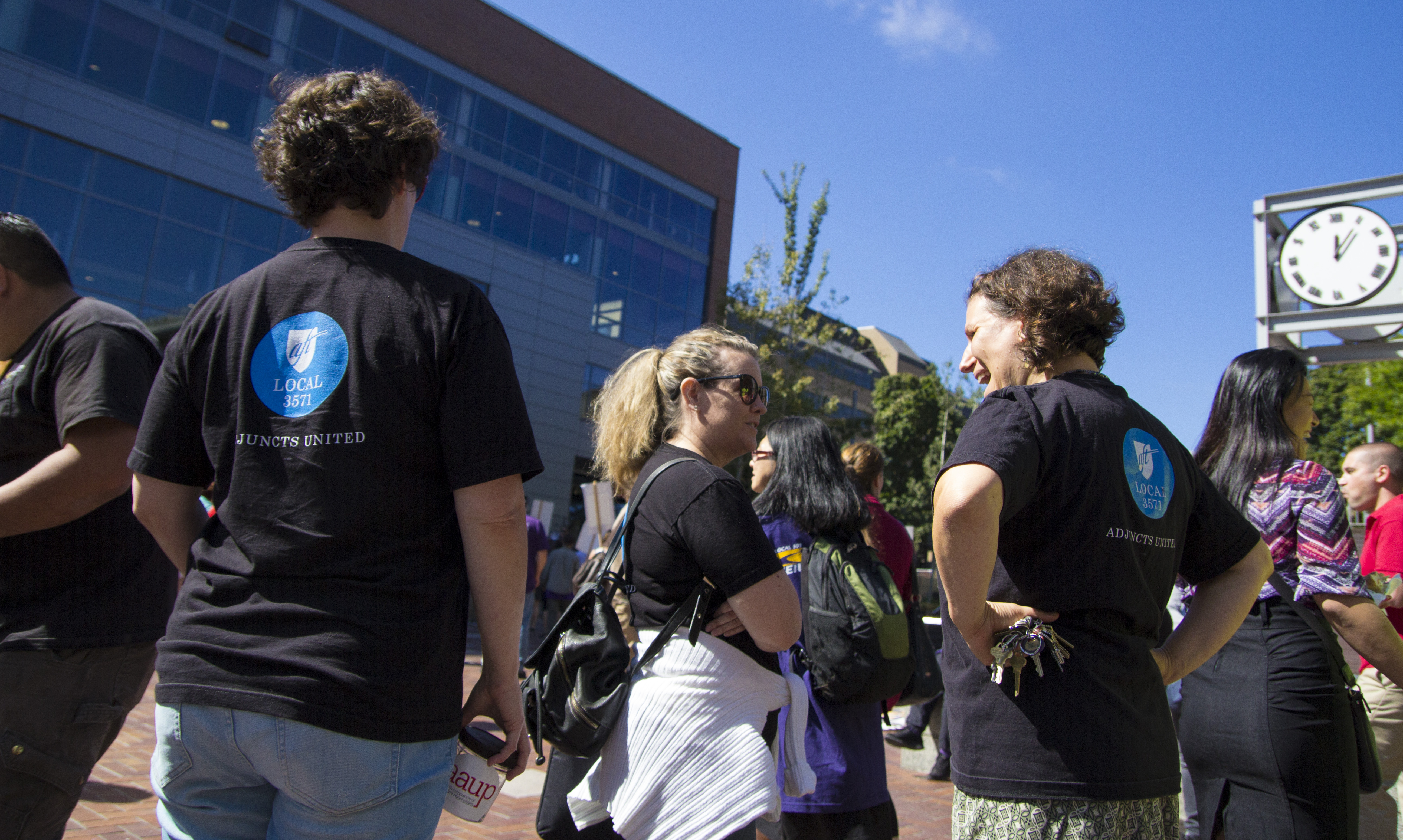 PSUFA members rally at Portland State University with SEIU 503 members to call for the university to provide all of its workers with a fair contract. Photo by Justin Buchanan
 
Posted Sept. 15, 2015 at 4:10 p.m.