A few weeks the nonpartisan AFT-Oregon Political and Legislative Affairs Committee previewed the serious attacks on our constitution you will see on the ballot next month, including threats to immigrant families, healthcare access, and vital services. Two of the troubling ballot measures you will start hearing more about are Constitutional Amendments 103 and 104.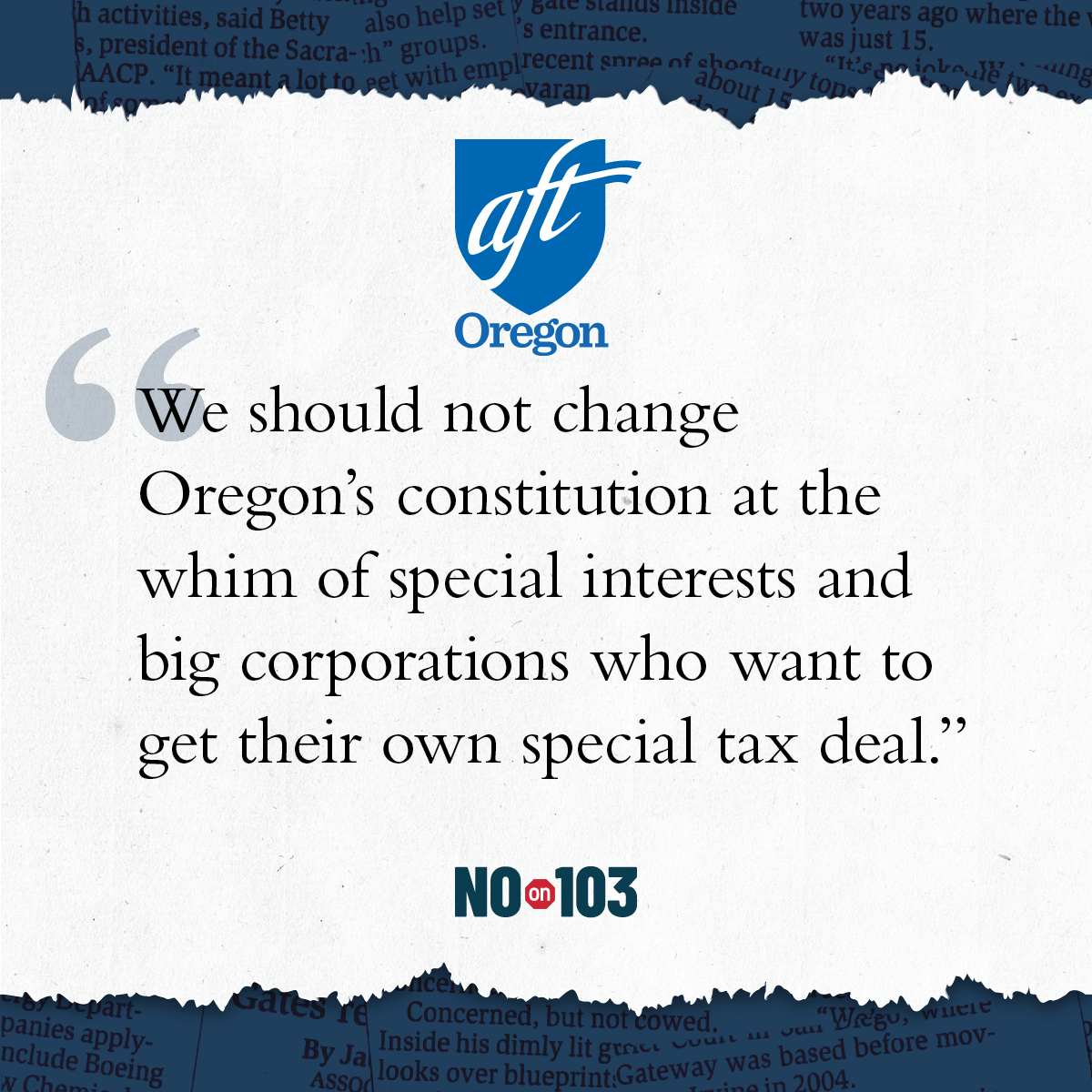 These measures are risky, misleading and completely unnecessary, which is why we're proud to stand alongside community advocates, homegrown businesses, constitutional experts and Oregon families in urging a No on Constitutional Amendments 103 and 104.
The proponents of Constitutional Amendment 103 want you to believe that it will prevent a proposed tax on "groceries." But there is no tax on groceries and nobody is proposing one. This is really about creating permanent tax loopholes for specific businesses in the state constitution. This is an unprecedented and untested change -- no other state has a constitutional amendment like this. The amendment defines "groceries" in a way you would never find in the dictionary because corporate lobbyists filled it with loopholes that exempt slaughterhouses, trucking companies, and restaurants from taxes, but fail to protect essential items that Oregon families actually rely on: medicine, diapers, toilet paper, and more.
---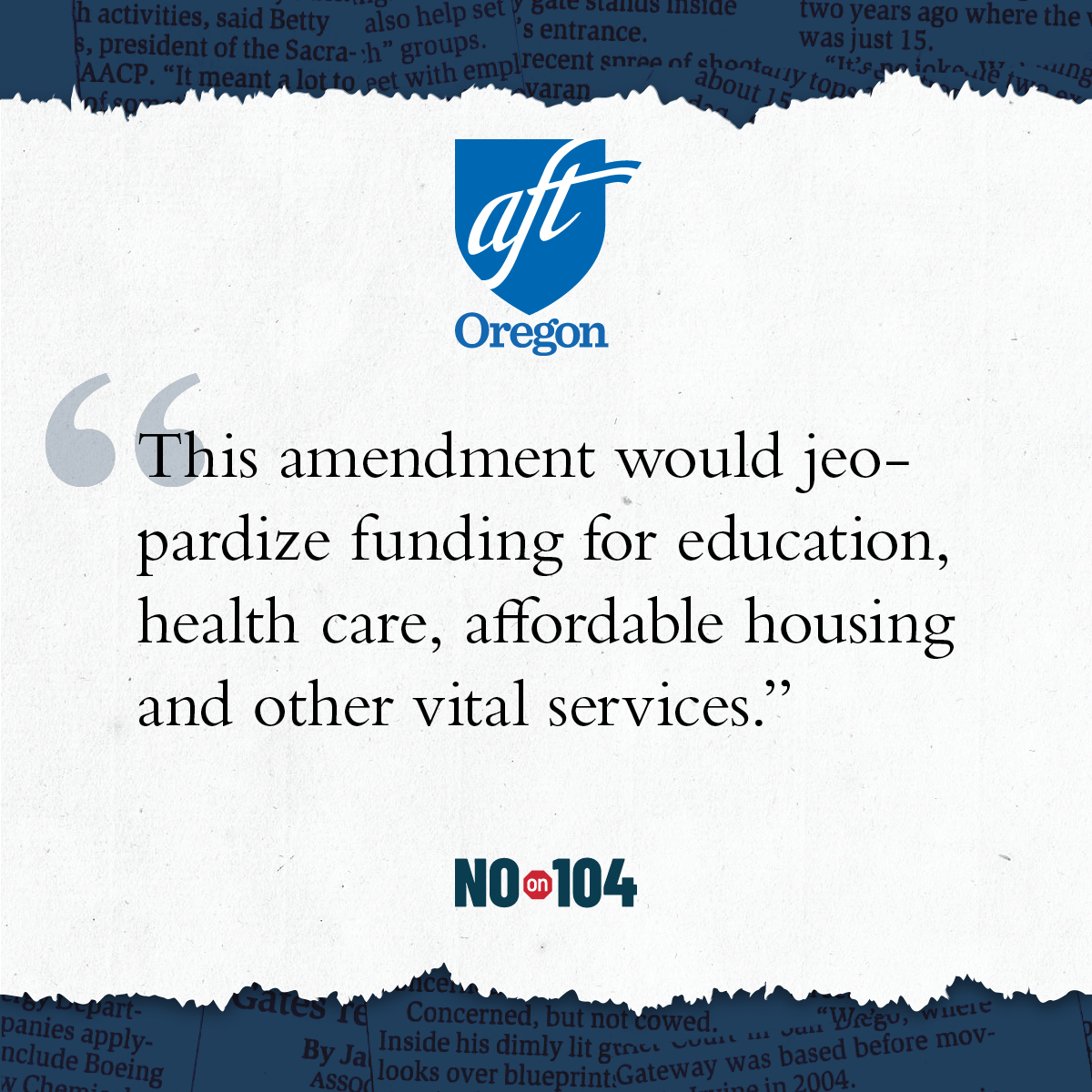 And that's not all: Constitutional Amendment 104 will cause unprecedented gridlock in Salem. The amendment would extend the current supermajority requirement the state legislature to far more than just taxes. 104 will lead to unprecedented gridlock, jeopardizing funding for healthcare, affordable housing and other essential services. The last thing we need in Oregon is Washington DC-style gridlock. The only reason this is on the ballot is because a set of special interests want to protect their tax breaks by locking them into our constitution. What's worse? If Measure 104 had been in place earlier this year, Oregon would have faced $1 billion in cuts to services like public schools and Medicaid, which means hundreds of thousands of people would have lost their health care.
We should be careful when we change our constitution, and we should only do so when there's an urgent or important problem to fix. This flawed measure has no place in our constitution.
The good news is that the coalition fighting Constitutional Amendments 103 and 104 is growing stronger and more diverse by the day. Your voice is important, and we need your help spreading the word: go like the No on Measure 103 and No on Measure 104 Facebook pages and make sure to share this article with your friends and family.
Better yet - sign up to volunteer on the 2018 campaign. With your help, we can keep these risky and unnecessary amendments out of Oregon's constitution.