Each election, the AFT-Oregon's Political and Legislative Action Committee (PLAC) reviews the candidates running for Oregon offices. If a candidate demonstrates the values and goals of our members, then they may earn our recommendation.
Below you will find our current list of endorsed candidates. These decisions came about over countless hours of examining questionnaires and conducting dozens of interviews. There were no easy decisions, as all candidates came to us with good ideas, skills, and experiences.
US Senate
US Congress
Congresswoman Suzanne Bonamici, CD 1
Albert Lee, CD 3
Congressman Peter DeFazio, CD 4
Mark Gamba, CD 5
Oregon Secretary of State
State Senator Shemia Fagan
Oregon Attorney General
Oregon State Treasurer
Oregon State Senate
Deb Patterson, SD 10
Kate Lieber, SD 14
Senator Kathleen Taylor, SD 21
Rep. Chris Gorsek, SD 25
Oregon State House
Rep. Paul Evans, HD 20
Wlnsvey Campos, HD 28
Serin Bussell, HD 33
Dacia Grayber, HD 35
Rob Fullmer, HD 36
Rep. Rachel Prusak, HD 37
Paige Kreisman, HD 42
Khanh Pham, HD 46
William Miller, HD 50 (dual endorsement)
Ricki Ruiz, HD 50 (dual endorsement)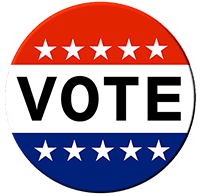 AFT-Oregon thanks the hard work of our PLAC, especially VP of Political Action, Kayleigh Peterman, and Vice President At Large Ira Erbs!
If you are not registered to vote, please register at www.oregonvotes.org.