Each election, candidates ask AFT-Oregon for our valuable endorsement. Members on our Political and Legislative Action Committee (PLAC) spend hours evaluating the candidates and their questionnaire responses to select candidates who best represent our members.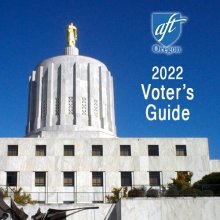 Here are the committee's endorsements for the 2022 General Election on November 8th. If you're not sure which districts you live in, try this useful
tool
from the Oregon Legislature. 
Federal Congressional Candidates
Statewide Candidates
Statewide Ballot Measures
State House Candidates
State Senate Candidates